Video / Remote Consultations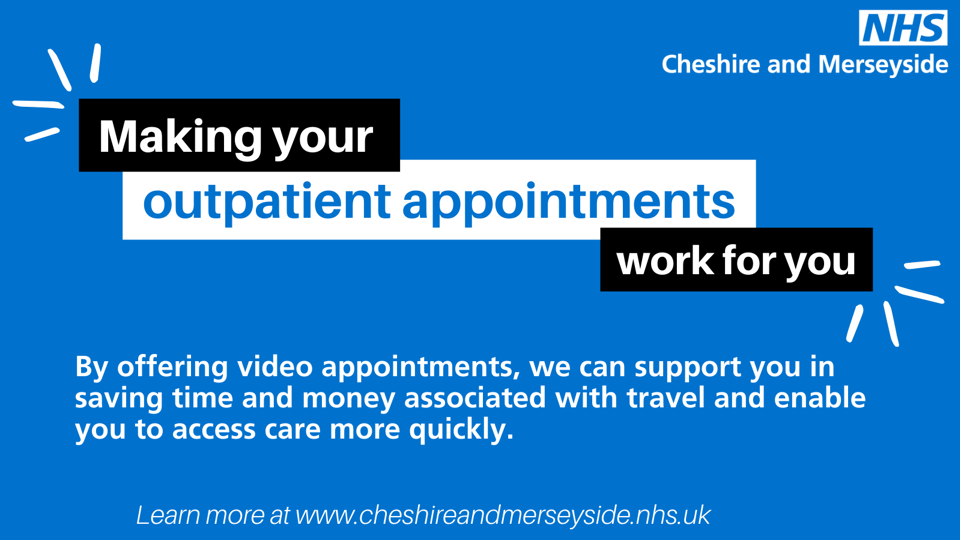 Alongside face-to-face appointments, a virtual consultation with clinicians can be a suitable and more convenient way for you to access outpatient services. A digital-first approach to appointments can save you time and money associated with travel and enable you to access care more quickly. This means less pollution which helps us reduce carbon emissions, creating a healthier environment which benefits us all.
Video consultations also offer benefits for health care professionals, reducing travel time and stress, and enabling more flexible working, meaning more time to spend with patients.
You can find out more about the options available at your hospital by visiting their website or talking to your consultant/doctor, etc.