Why should we celebrate Black History Month?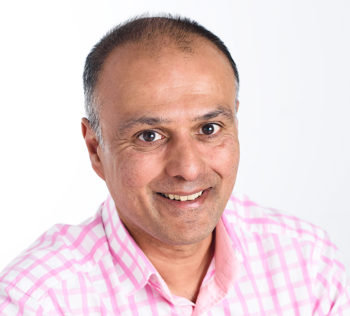 In this blog post, we will explore why the National Health Service (NHS) should actively acknowledge and participate in Black History Month.
Acknowledging Black History Month within the NHS must not just be a symbolic gesture. It celebrates the vital contributions of Black Healthcare Professionals. It also reminds us that we have much to learn about continuing health disparities that are experienced by Black communities. By actively participating in Black History Month, all staff can take meaningful steps towards cultural awareness and understanding the deep-rooted structural issues that we all have a responsibility to tackle for us to be proud of an NHS that serves all.
Black History Month is a time to recognise and celebrate the rich and diverse contributions of Black individuals to society, culture, and history. Black history is of significance to all parts of the UK, and to Cheshire and Merseyside. Black communities across Cheshire and Merseyside have contributed so much to the NHS but let us take a moment to reflect on Liverpool and its historical significance to Black history, in the UK and world. This reflection helps us understand what can be done to improve and informs us of what more we need to do.
The Liverpool Black community is the oldest in Europe. This is because of Liverpool's historical connections with the transatlantic slave trade during the 18th and 19th centuries. The city's ports were central to the movement of enslaved Africans to the Americas and the Caribbean, and the city became rich off this trade. In the 1750s Black settlers included sailors, freed people who had been enslaved and student sons of African rulers. Despite challenges, Black presence has grown and contributed to all aspects of Liverpool life. This is why Liverpool holds a special significance in Black history.
While Liverpool's past is marked by its involvement in the slave trade, the city has undergone significant transformation. Today, Liverpool is a diverse and multicultural city that has made strides in promoting inclusivity and celebrating its Black communities but recognises that significant disparities in health and life chances continue and so must the efforts to eradicate the causes of this.
There have been several changes that the city and its people have used to address inequalities, learning lessons from elsewhere as well as pioneering approaches. NHS staff and organisations have made some contribution to this work, but given our significance and scale, we find ourselves being challenged to do more and be more effective.
Let us look at some of these initiatives from an NHS viewpoint and why Black History month is important:
Honouring Black Contributions: The NHS is built on the hard work and dedication of healthcare professionals from all backgrounds. Black individuals have played a significant role in the development and functioning of the NHS since its inception. Liverpool's Black communities have made substantial contributions to the city's culture, economy, and healthcare. Acknowledging Black History Month is an opportunity to highlight these contributions and the invaluable role Black healthcare workers continue to play in the NHS.
Healing and Reconciliation: Recognizing Liverpool's historical connection to the slave trade during Black History Month provides an opportunity for healing and reconciliation. It allows the city and its institutions, including the NHS, to acknowledge past injustices and commit to building a more equitable and inclusive future.
Promoting Diversity and Inclusion: Acknowledging Black History Month sends a powerful message about the importance of diversity and inclusion throughout the whole NHS. Celebrating the achievements of Black healthcare professionals can inspire the next generation to pursue careers in healthcare and contribute to a more diverse and representative healthcare workforce.
Addressing Health Inequities: Health disparities and inequities disproportionately affect Black communities in the UK. Acknowledging Black History Month can serve as a platform for the NHS to address these disparities and commit to actively working towards health equity for all. It is an opportunity to engage in conversations about the social determinants of health and take concrete steps to reduce disparities.
Fostering Cultural Curiosity and greater awareness: Understanding and appreciating the history and culture of different communities is essential for providing healthcare that does not harm patients or staff. By acknowledging Black History Month, the NHS can foster a better understanding of the unique healthcare needs and experiences of Black patients and staff, leading to improved patient care and increased staff satisfaction, recruitment, and retention.
Encouraging Dialogue and Learning: Black History Month provides a structured framework for dialogue and learning about the history, achievements, and challenges faced by Black communities which include many NHS staff. The NHS can organise seminars, workshops, and events to educate staff and the public about the contributions of Black healthcare professionals and the importance of health equity.
Demonstrating Commitment to Equality: Publicly recognising Black History Month demonstrates the NHS's commitment to equality and diversity. It signals that the healthcare system values every individual, regardless of their racial or ethnic background, and is dedicated to addressing healthcare disparities and promoting equitable access to healthcare services.
Taking part in Black History Month is an opportunity for all of us to learn more, to reflect and to discuss how we may need to challenge the way that we do things so that inequities are eradicated. A core purpose of NHS Cheshire and Merseyside is to address all health inequalities. By becoming consciously better at addressing discrimination on the grounds of race, we will improve our competency in responding more effectively across all the characteristics by which we define discrimination. 
The leadership of NHS Cheshire and Merseyside recognise that there is much that we personally can and must do to inspire and enable staff and partners to address the causes of poorer health outcomes of our Black communities. But let us finally take the opportunity to congratulate all our Black colleagues, past and present for the significant contribution they have made to the NHS. Thank you.
Chair - Raj Jain (pictured)
Chief Executive - Graham Urwin
Non-executive Director - Prof Hilary Garratt CBE