NHS Cheshire and Merseyside project targets net zero through green initiatives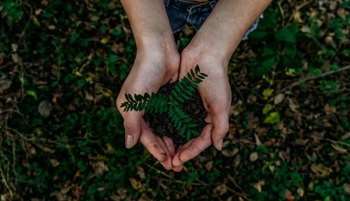 NHS Cheshire and Merseyside is utilising the transition to net zero as an opportunity to work with our partners to adopt new innovations, that will help us to deliver greener and more efficient services for the 2.7 million people we serve.
The 'Greener FootPRINT' Project, which was shortlisted in the 'Towards Net Zero' award category of the HSJ Awards 2022 held in November last year, is one such example of this work.
The project involved successfully implementing Lexmark's Smart Managed Print Services at four Hospital Trust's in our region – Alder Hey Children's, Bridgewater Community Healthcare, Liverpool University Hospitals, and Liverpool Women's.
This approach aims to reduce paper output, printing costs, and cartridge use, supporting the adoption of a paper-lite approach to printing and improving security that's fit for the future and can be scaled to tackle climate change.
Prior to the project, the four Trusts involved were running an unnecessarily complex fleet of print devices that were expensive to run and difficult to manage, while the lack of standardisation of device vendor was resulting in increased consumables spending, excess paper wastage, and a lack of security standardisation that is vital when managing and printing sensitive patient information.
Building on the success of the project, this year Lexmark has further supported NHS Cheshire and Merseyside in working towards our NHS Net Zero targets in the region, by sponsoring the planting of 150 trees.
The trees were all planted at the Countess of Chester Country Park, a former hospital site which now provides community and environmental benefits, with a third of the site planted with trees sponsored through the NHS Forest Initiative.
The initiative was established in 2009 and is coordinated by the charity 'the Centre for Sustainable Healthcare', with the three core aims being to:
improve the health and wellbeing of staff, patients, and local communities through increasing access to green space on or near to NHS land
spark projects that bring together professionals and volunteers to use new and existing woodland for art, food crops, reflective or exercise spaces and to encourage biodiversity
highlight innovative ideas to encourage the use of green space for therapeutic purposes, including social prescribing.
Speaking about how we're working with our partners to deliver greener and more efficient services, Dave Sweeney, Associate Director of Partnerships and Sustainability at NHS Cheshire and Merseyside said:
Information:
"Given that the NHS in England accounts for 4% of the country's greenhouse gas emissions and that Cheshire and Merseyside Integrated Care System (ICS) is the second largest ICS in England, we recognise the vital role we play in helping to deliver a net zero NHS by 2040.
"That said, we also acknowledge within our 'Green Plan' that our net zero ambitions can only be achieved through working at scale and in partnership with our residents, local authorities, other public bodies, third sector organisations, staff, and suppliers. This involves educating patients on their medication usage to improve its effectiveness and prevent discarded waste polluting the environment, and training staff on approaches such as using non-pharmaceutical interventions (where appropriate) to reduce overprescribing.
"Collaborating with our supply chain partners such as Lexmark to reduce emissions and produce greener alternatives through work like our 'Greener FootPRINT' project, and the initiative to plant trees in our region, is a testament to and highlights the value of partnership working to our sustainability agenda".
Steve Burford, Enterprise Sales Director UK&I for Lexmark International, said:
Information:
"Lexmark are proud to be part of NHS Cheshire and Merseyside's 'Greener FootPRINT' project, which aligns with our shared commitment to sustainability and supporting the NHS Net Zero targets.
"This project exemplifies how innovation and collaboration can drive greener and more efficient NHS services. We are delighted to continue our partnership by sponsoring the planting of 150 trees at the Countess of Chester Country Park through the NHS Forest Initiative, contributing to improved well-being and biodiversity.
"At Lexmark, we believe in the power of partnership to deliver sustainable solutions, and we are committed to supporting NHS Cheshire and Merseyside in their journey towards a net zero NHS by 2040."