Directors of Public Health in Cheshire and Merseyside condemn harmful disposable vapes and "disgraceful" targeting of children by tobacco companies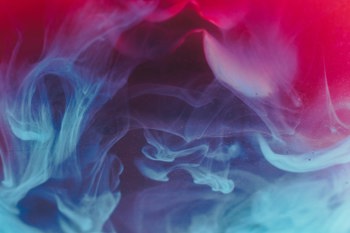 For some time now we have been concerned about the rapid growth of vaping (the use of e-cigarettes) and the negative impact this can have on health and wellbeing, especially amongst our children.
Over the years, the number of people smoking has reduced significantly, thanks in part to a range of public health measures, which include easy-to-access stop smoking services and indeed the use of vapes when appropriate, but as Directors of Public Health we must always be vigilant to any emerging trends that may impact this positive outcome. Smoking is the biggest cause of preventable death and illness in the UK and causes heart disease, strokes, many cancers, dementia, lung disease, and more. Quite simply: smoking kills, and we are only supportive of the use of vapes when they are used as a tool to give up smoking for life.
Whilst vapes are sometimes advertised as a risk-free alternative to smoking, we do not yet know the long-term effects of regular vaping. In the short term, using vapes can cause coughing, headaches, dizziness and sore throats. Some vapes also contain nicotine, which is incredibly addictive, and is why they should only be used as a tool to stop smoking.
Disposable vapes also harm the environment by producing unnecessary plastic waste, with 1.3 million vapes being thrown away each week in the UK, and poorer quality vaping products readily available on the high street may have unidentified ingredients that have the potential to cause unknown harm. For example, we are aware of many instances where Trading Standards officers have found and seized vapes that contained illegal quantities of nicotine.
Our greatest concern is the impact that vaping is having on our children. Let us be clear, we understand that vapes can help people stop smoking, but it is unacceptable that colourful, covetable, plastic vapes are permeating children's lives and setting them up for a life-long dangerous smoking habit. We find the attempt to make vapes 'cool' amongst children disgraceful. We have no doubt that aggressive marketing and advertising strategies from tobacco companies, like offering a variety of enticing flavourings and colours, are to blame. Why else would vape manufacturers sell flavours named after sweets, if not to target children? We are also acutely aware of many companies shamelessly exploiting legal loopholes in order to give away free vapes to children, which is currently not considered to be 'marketing'. This activity needs to stop, so that our young people can grow up to live longer and healthier lives, protected from harm.
We endorse the advice from England's Chief Medical Officer, Sir Chris Whitty: "If you smoke, vaping is much safer. If you don't smoke, don't vape."
As a group of nine Directors of Public Health in Cheshire and Merseyside, we are also calling for:
A complete country-wide ban on the sale of disposable vapes, for the sake of the environment and our young people
Additional restrictions and rules around the advertising and marketing of vapes, including around design and flavours, so that it can be promoted only as a smoking cessation tool for adults
A significant increase in fines for retailers selling illicit vaping products and vapes to those aged under 18
An urgent response from the Department of Health and Social Care on when the promised £3 million 'illicit vapes enforcement squad' will be formed
The introduction of a consultation around the regulation and licensing of vapes, so that they are sold by approved retailers for the purpose they were originally designed for
Increasing the power and capacity of local Trading Standards teams to enforce new regulations and licensing
These simple measures, many of which were recommended a year ago in 'Making smoking obsolete', a report from Dr Javed Khan OBE, will save lives and ensure we provide the best start in life for our children.
Finally, we also encourage parents and carers to proactively speak to their children about the use of vapes and explain the risks and dangers associated with them.
If you are concerned about a retailer's practices when selling vapes, please find out more about how you can report them to Trading Standards here.
If you need support to stop smoking or vaping, please visit the NHS website.
Schools in Cheshire and Merseyside are encouraged to use Action on Smoking and Health's guidance to support the development of policies around vaping, which can be found here.
To learn more about Cheshire and Merseyside's Directors of Public Health, who work together as the Champs Public Health Collaborative, please visit: www.champspublichealth.com.
Stay well,
Dr Matt Tyrer
Director of Public Health for Cheshire East
Professor Ian Ashworth
Director of Public Health Cheshire West and Chester
Dr Ifeoma Onyia
Director of Public Health for Halton
Dr Sarah McNulty
Director of Public Health for Knowsley
Professor Matt Ashton
Director of Public Health for Liverpool
Margaret Jones
Director of Public Health for Sefton
Ruth Du Plessis
Director of Public Health for St Helens
Thara Raj
Director of Public Health for Warrington
Dave Bradburn
Director of Public Health for Wirral