Director of Nursing and Care awarded title of Queen's Nurse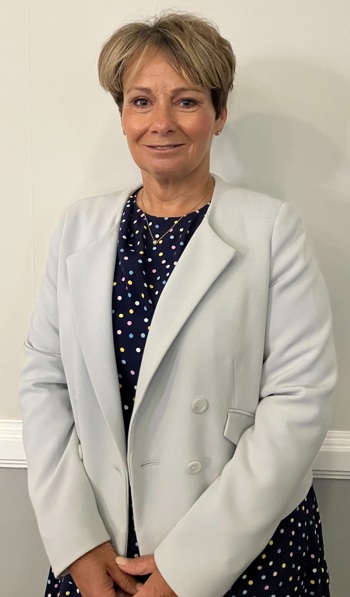 NHS Cheshire and Merseyside's Director of Nursing and Care has been awarded the prestigious title of Queen's Nurse.
Chris Douglas, who received an MBE in the Queen's New Year's Honour's list in 2021 in recognition of her 40-year nursing career, will be presented with a Queen's Nurse badge at the Queen's Nursing Institute annual awards ceremony on December 8th.
The title of Queen's Nurse was reintroduced in 2007 after a gap of almost 40 years in recognition of a nurse's commitment to ongoing learning, leadership and excellence in healthcare.
Chris began as a student nurse day at North Manchester General Hospital, qualifying as a registered general nurse in 1984. With a keen interest in patient safety, she completed the Institute of Health Improvement Patient Safety Officer Course in 2009 in Boston USA and took the lead on several patient safety initiatives.
She held a number of senior leadership roles in both hospital and community settings before joining the Board of Directors at East Lancashire Hospital Trust in 2014.
Chris's passion for ensuring safe, personal and effective care is delivered harm-free and of the highest quality has remained a constant throughout her career.
Dr Crystal Oldman CBE, the Chief Executive of the Queen's Nursing Institute, said: "Congratulations to all those nurses who have just received the title of Queen's Nurse. You join a wonderful, supportive national network of nurses committed to learning, leadership, and providing excellent care for the people they serve. We look forward to working with you."